Telephone 0161 327 2919 for all your roof maintenance work around Manchester
We carry out roof maintenance in Manchester
We point chimney stacks, ridge tiles, brickwork etc. We replace broken or missing roof slates and tiles. We clean roofs that are full of moss and algae. Take the weeds out of chimneys stacks and point up the brickwork.
Roof repair and maintenance service Manchester
Roof repairs carried out in most areas of Greater Manchester.
Leaky and damaged guttering or pipe work replaced and repaired.
Guttering repair in North Manchester Roof Repairs Manchester
Gutters replaced, repaired, changed or fixed from leaking
Gutter repair and roof cleaning service in all areas of Greater Manchester.
Prestwich M25
Whitefield M45
Salford M6
Pendleton M6
Swinton M27
Radcliffe M26
Worsley M28
Walkden M28
Gutter Cleaning
Gutters Repaired
Gutter Replaced

Gutter Repairs Manchester
We specialise in the small jobs
All types of Leaking Guttering cleaned - repaired - replaced
Felt extension roofs recovered
Chimney cowls or rain hoods
Manchester Gutter
0161 744 0070
Manchester Gutter Cleaners
We have been repaired and cleaned gutters, fitted new guttering or downspouts in Manchester since 1972.
40 years experience
Dirty gutters cleaned out
Free no obligation written estimates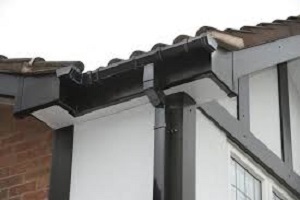 New fascias and gutter fitted
We work on a daily basis repairing all types of roofs
Middleton M24 Chadderton OL9 Moston M40 Blackley M9
Whitefield M45 Prestwich M25 Cheetham Hill M8
Over 40 years experience as general roofing contractors who carry out roof repair work in most areas of Manchester. Now it is a pleasure to concentrate on some of the smaller types of roofing jobs most of the other roofers around Manchester can't really be bothered with.
We specialise in low cost roof and gutter repair work and cleaning. Guaranteed work. Free no obligation estimates for almost any type of general roof repairing.
Give him a call on his mobile phone 07472 505 059 He has it with him at all times.
Flat Roofs felted or repaired
40 years repairing roofs in Greater Manchester.
We repair damaged under-felt
CHARLES BATES
a roofer for 40 years
07472 505 059
Gutter Repairs Manchester Oldham Road, Manchester M24 2DN
Your Manchester based Gutter Cleaners
All types of rainwater guttering cleaned and repaired. We install new gutters and downspouts in most areas of Manchester. We carry with us a good selection of the different types of gutter fittings. We clean and stop leaking guttering damaging your property at low cost. Our charges are modest. We often get called out and charge as little as £45 for cleaning and doing a minor repair by replacing a leaking gutter joint of fixing back a downspout that has come adrift and is overflowing
.
We fix leaking rooftops - We repair faulty leaking gutters
New gutter seals fitted to all types of plastic or metal Guttering
Rainwater downspouts and waste water pipes fitted or repaired
No job is to small for us to come out and offer a free estimate
Roof re-slating or re-tiling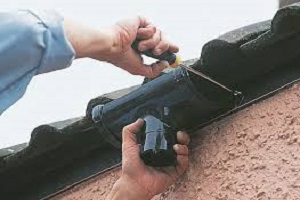 Storm or insurance damage roof repairs.
We stock most of the different kinds of spare parts for the different profiles of gutters.
Asbestos roof repairs
Garage roof and gutter repairs. Asbestos sheeting replaced. Gutter Cleaning and fixing.
gutterrepairsmanchester.com is a trading name of CHARLES BATES a local Manchester Roofer who has over 40 years experience.
Gutters cleaned, Gutters repaired, Gutters renewed, Wooden, Timber, Plastic, Metal, Aluminium, Lead Lined,
Garage flat roofs repaired, Asbestos sheeting removed and tiled over.
Telephone : - MANCHESTER 0161 327 2919 - Mobile 07472 505 059
www.gutterrepairsmanchester.com